Advanced Road Craft Inc
We are an approved driving school to provide the Basic driver Education program. We take great pride in our training we have been open just two years and have been awarded the gold award by Record readers check out our web page for testimonials. Our business is growing fast by referrals from our existing customers. We train at various levels to give drivers the skills they need to be safe on the road not just to pass a test. Our instructors are very experienced that believe training is not expensive not training can be.
Driving School Location:
Attn:Mick Sayer,
Advanced Road Craft Inc,
44 Beasley Drive
Kitchener, Ontario. N2E1Y6
Phone:226-241-8869
Fax:226-646-0869
Email:
Click Here
or fill the form on right side >>
Advanced Road Craft Inc Map
Advanced Road Craft Inc Student Reviews
Excellent teacher. Mick has lots of experience and did a great job teaching our operators, our CVOR rating has dropped thanks to educating our staff. by Karen posted on Friday, June 19, 2020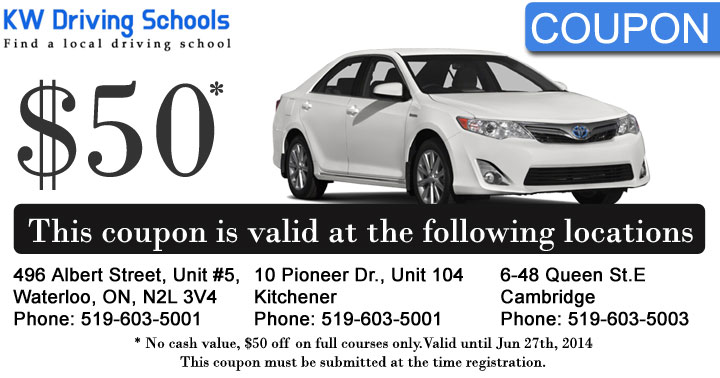 NO TEXT & DRIVE
Drive safer by using a Hands-free wireless communications devices with an earpiece or Bluetooth device if you can't wait to use your cell phone. Drive safe!
Display Your Logo
100% Student Reviews
We are an independent directory, which means we're not affiliated with any particular schools. We do not take sides and display all the comments we receive from users - no matter if they are positive and negative.

If you've attended a driving school we invite you to write a review on the school you studied with! Help the next person make an informed choice!