CANADIAN DRIVING ACADEMY
$450.00 Full MTO-Approved Course. MTO certificate to lower car insurance, lower waiting period form one year to eight months for G2 Rd test. Welcome to Canadian Driving Academy, We are the best service provider in Kitchener-Waterloo, Cambridge Ontario
Driving School Location:
Attn:RICKY OR ASHOK,
CANADIAN DRIVING ACADEMY,
285 WEBER ST. UNIT 7
Waterloo, Ontario. N2J3H8
Phone:519-880-0030
Fax:519-513-4715
Email:
Click Here
or fill the form on right side >>
CANADIAN DRIVING ACADEMY Map
CANADIAN DRIVING ACADEMY Student Reviews
Whoa, things just got a whole lot esaeir. by Boomer posted on Thursday, December 29, 2011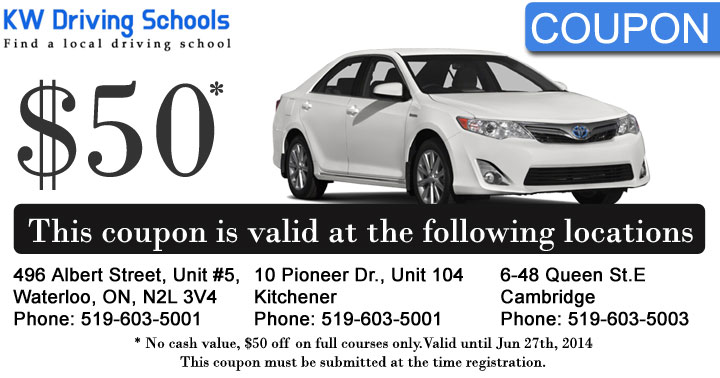 NO TEXT & DRIVE
Drive safer by using a Hands-free wireless communications devices with an earpiece or Bluetooth device if you can't wait to use your cell phone. Drive safe!
Display Your Logo
100% Student Reviews
We are an independent directory, which means we're not affiliated with any particular schools. We do not take sides and display all the comments we receive from users - no matter if they are positive and negative.

If you've attended a driving school we invite you to write a review on the school you studied with! Help the next person make an informed choice!