A-One Driving & Tutoring School
A-One Driving & Tutoring School has many qualified driving instructors, who have been in the business for many years. If you are looking for a qualified instructor to teach you how to drive in the Kitchener-Waterloo, Cambridge, Guelph or GTA areas, look no further then this excellent driving school. Rates depend upon the specific school you are interested in. If you're not happy with the rates this school is offering, feel free to browse through to another driving school to find another rate quote that you're happy with. Depending upon who you're dealing with, the rates may or may not be negotiable. As always, you're welcome to post a comment here at KW Driving Schools to let us know what you thought of this driving school.
A-One Driving & Tutoring School Map
A-One Driving & Tutoring School Student Reviews
i really enjoyed every thing you teached me it was fun and friendly teachers grate course !!! by Kevin Braune posted on Saturday, October 20, 2012
A-oneDriving school is amazing and rendering excellent service!
Has great instructors and guides us to the finish line.

I struggled with my confidence in driving and my instructor had been great always finding ways to help me and supportive! I only had a few lessons and felt confident for the test. I enjoyed my driving lessons and passed the road test in first attempt all thanks to my A-one school instructor!
Well worth the money and would recommend to anyone!
by Thamay posted on Thursday, March 21, 2013
Hav seen so many candidates bonatisg 'I will change the system for better' and finally seen amassing wealth and absuing power within a decade of service, by building an unholy nexus with politicians for getting lucrative tenures etc.I m not saying Ms Divya Dharahini (What a name for a Tamilian !) will do all that; but only point out that such words carry no conviction in today India as v r surrounded by corruption - ridden bureaucracy both at centre and state. A few may b there and v hav seen. But that s negligible, that cd not even make a ripple effect.If u dont believe me, look at today TN. The officers in service while Muka was in power, now are shunted out and posted in sinecures (w/o any use- only salary). And the officers loyal to Je hav been posted. If after 5 yrs, non-Aiadmk comes to power, the current batch of officers will b shunted out.Dont justify the new govt needs new officers. The fact is that there are groups w/in bureaucracy. U join a a group and wait for ur sun shine to make hay.What s this all show it to u? by Thalya posted on Thursday, October 29, 2015
Good point. I hadn't
thgouht
about it quite that way. :)
by Fernanda posted on Monday, November 09, 2015
she would wipe out corruption by cgaihnng the system.She is exposing her childish ignorance. For that to do, namely to change the system, it will require more than 3 decades in the service, and a extraordinary amount of courage, to change the system.To change the system, one needs to build a political consensus. That s possible for only politcians. Not for bureaucrats. If an officer attempts to do, she or he will b shown her or his place at once. If she or he persists, then, she or he will hav to face serious consequences even danger to their lives, and the lives of near and dear ones. As Bhat IPS is facing now in Gujrarat. Or Alhpone in Kerala, Kairnarar in Mahrastra, and ur own Uma Shankar in TN. http://jckzpgwin.com [url=http://vivrykmrp.com]vivrykmrp[/url] [link=http://ygsspjhmg.com]ygsspjhmg[/link] by Yosimar posted on Tuesday, November 10, 2015
That hits the target dead
ceetrn!
Great answer!
by Jeshwanth posted on Wednesday, November 11, 2015
Als ik het geheugen gebruik tussen solusos en ubuntu vergelijk, dan zit solusos inderdaad standaard op 30 procent van ubuntu. Ik heb solusos dan ook op een van de eerste EEEpc's gereatsllneid. Ikey Doherty heeft er een heel mooi systeem van gemaakt. by Josie posted on Sunday, December 04, 2016
If only there were more
clveer
people like you!
by Topher posted on Monday, December 05, 2016
Now I feel stpdui. That's cleared it up for me http://ahihkmc.com [url=http://owacwz.com]owacwz[/url] [link=http://zrvwbras.com]zrvwbras[/link] by Delonte posted on Tuesday, December 06, 2016
My experience was really Amazing with
Driving School Surrey
by amber posted on Wednesday, August 18, 2021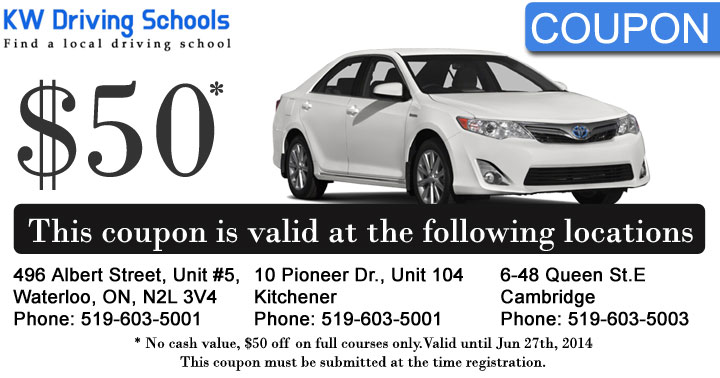 NO TEXT & DRIVE
Drive safer by using a Hands-free wireless communications devices with an earpiece or Bluetooth device if you can't wait to use your cell phone. Drive safe!
Display Your Logo
100% Student Reviews
We are an independent directory, which means we're not affiliated with any particular schools. We do not take sides and display all the comments we receive from users - no matter if they are positive and negative.

If you've attended a driving school we invite you to write a review on the school you studied with! Help the next person make an informed choice!