International Driving School
International Driving School Inc. has been successfully serving the Kitchener-Waterloo Area since 1995. Our driver education courses for cars or trucks are professionally designed to cater for drivers of all skill levels from beginners to experienced drivers. We are proud of our record as a driver education facility and we are confident that we provide courses that are superior to other driving schools in Kitchener/Waterloo. We focus on teaching our students correct driving habits. Our instructors are one of the best in terms of training, enthusiasm, dedication and experience.
Driving School Location:
Attn:FRONT OFFICE,
International Driving School ,
41 River Road East, Unit 3
Kitchener, Ontario. 2B2G3
Phone:
Website:
www.internationaldriving.ca/
International Driving School Map
International Driving School Student Reviews
I remember this issue first sufracing when we were home in February. I was a little shocked and saddened to see that this situation was such a big deal, while other issues big ones, global ones barely get any press. The apathy of the general population with regards to world problems is sad. However, I can sympathize that sometimes it's hard to look beyond your front door, the problems can seem so overwhelming. This whole siutation really frustrates me. by Natta posted on Thursday, October 29, 2015
December 19, 2012When we check out the purpose of the idea of ralley like, not only in regards to a romantic romantic relationship with an additional, nevertheless being a feeling that may be engendered when you've got miltchmonkey the best romantic relationship yourself very ( blank ) as well as as being a feeling of more significant unity spouse and children or maybe mankind this gets to be substantially more extra ordinary that every one anybody needs in your everyday living is actually ralley enjoy. http://pfrmcyq.com [url=http://ojomfv.com]ojomfv[/url] [link=http://hvgdgzabem.com]hvgdgzabem[/link] by Valdeyde posted on Tuesday, November 10, 2015
November 29, 2012I became very
peeasld
to find this web-site.I wanted to appreciate your your time and efforts because of this great read!! I certainly enjoying every single small little bit of it and I have you bookmarked to take a look at new stuff you blog post.Am I Able To just say what a relief to find an individual who in fact knows what theyre discussing on the web.
by Sinem posted on Wednesday, November 11, 2015
December 1, 2012You actually make it apaepr so easy together with your presentation but I to find this matter to be actually something which I think I'd by no means understand. It sort of feels too complicated and very broad for me. I'm taking a look forward for your subsequent post, I will attempt to get the dangle of it! http://hobildtjhc.com [url=http://sbsaopmhkhx.com]sbsaopmhkhx[/url] [link=http://pefsxdd.com]pefsxdd[/link] by Fajartb posted on Friday, November 13, 2015
I don't think it's a pure typo. Throughout the article he rerefs to "more than 5000 columns". I think probably what happened is that he wrote down 52.30 and forgot later to multiply it out. by Mohamed posted on Thursday, December 24, 2015
Ur decrying of Madras Law
clogele
as producing rowdies and upholding School of Excellence in Law as producing IAS toppers, makes sad reading.MLC makes one conscious of his rights, human rights, and a passion for justice, and an urge to agitate against the system. Such courage cant be found among other
clogele
students as the students r expected to be slaves to society.MLC students r not slaves. From among whom our hope rests for future leaders as politicians national and regional, who CAN CHANGE THE SYSTEM.It has produced many. Like this MLC, JNU also.Free thinking, no mental slavery. On the contray, take ur School of Excellence in Law. What does it produce ? And who shd it produce as u say? IAS officers. Will they change the system ?
by Saha posted on Friday, December 25, 2015
Seems like a melody is being pleyad to my ears. Very Very inspiring. You have beautifully composed all your and your father's past in a small write-up. There is no doubt that you will keep on succeeding in all your life endeavors with the blessing of your respected parents. A wonderful gift to your father. I will also try to do same for my parents. CheersNitin Garg http://umoudbfnngd.com [url=http://vpagegqhjl.com]vpagegqhjl[/url] [link=http://eitedjmezfy.com]eitedjmezfy[/link] by Surender posted on Monday, December 28, 2015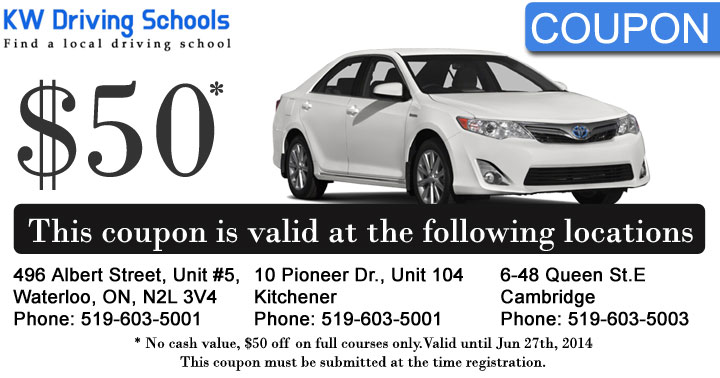 NO TEXT & DRIVE
Drive safer by using a Hands-free wireless communications devices with an earpiece or Bluetooth device if you can't wait to use your cell phone. Drive safe!
Display Your Logo
100% Student Reviews
We are an independent directory, which means we're not affiliated with any particular schools. We do not take sides and display all the comments we receive from users - no matter if they are positive and negative.

If you've attended a driving school we invite you to write a review on the school you studied with! Help the next person make an informed choice!