Dominion Driving Schools of Ontario Ltd.
Dominion Driving Schools of Ontario Ltd. has many qualified driving instructors, who have been in the business for many years. If you are looking for a qualified instructor to teach you how to drive in the Kitchener-Waterloo, Cambridge, Guelph or GTA areas, look no further then this excellent driving school. Rates depend upon the specific school you are interested in. If you're not happy with the rates this school is offering, feel free to browse through to another driving school to find another rate quote that you're happy with. Depending upon who you're dealing with, the rates may or may not be negotiable. As always, you're welcome to post a comment here at KW Driving Schools to let us know what you thought of this driving school.
Driving School Location:
Attn:FRONT OFFICE,
Dominion Driving Schools of Ontario Ltd.,
583 King Street North, Unit 812B
Waterloo, Ontario. N2V2E5
Phone:519-746-7300
Website:
www.dominiondrivingschools.com
Dominion Driving Schools of Ontario Ltd. Map
Dominion Driving Schools of Ontario Ltd. Student Reviews
The Obamarx gang is all about class-envy warfare. It wants all ppleoe to be the same. It does not recognize talent and hard work deserves more riches than sloth and that you reap what you sow. These progressives rear their heads in various disguises, ClimateGate being the latest global attempt to redistribute income to make us all equal ; even it makes us equally poor, that's OK with progressives.nomdeblog by Onyekachukwu posted on Thursday, October 29, 2015
There is a really great and
entirtaening
movie/documentary on the subject. It's called Lets all Hate Toronto and it's hilarious. There's this guy from Toronto travelling across Canada declaring National Toronto Appreciaition Day and gauging the response of the locals. Most people hated on the T-dot for their obliviousness to their percieved obliviousness to the rest of the country. And more hated them purely for the Leafs. Which I think is a totally legitimate reason.I personally don't like Toronto. If I'm going to be going to a big city I prefer Montreal or Vancouver. There's something much more lively and friendly about those cities to me. I'm not going to lie. I don't like Toronto. It's got some great museums, shops, parks, etc. But there's something about the city itself that doesn't appeal to me. It's the vibe, man. And Toronto doesn't have it for me.A lot of people dislike Ontario because it dominates everything. Or so they feel. In elections it doesn't matter what Halifax votes. Everybody in the Maritimes could vote for the Elephant Party but it wouldn't really make a difference because Ontario holds more seats. Ontario (and Quebec but they so often vote Bloc that they're throwing their votes away) ultimately decides the government. So they feel underrepresented. Politicians often cater to Ontario's values and desires because they NEED Ontario and Toronto in particular to cement elections. Toronto's the target because it's the biggest Ontario city and the most populous part of the most populous province. So the west and east feel politically overpowered.Imagine this. Canada is a highschool. And Ontario is the average, semi-popular, rich, sporty and preppy kids. The rest of canada are everyone else the loners, the geeks, the nobodies'. When prom rolls around Ontario wants to have a Barbie/Ken theme. Everyone else wants a Casino theme. Students vote and Barbie/Ken wins. When the senior trip rolls around, Ontario wants to go to a Britney Spears Concert, the rest want to go to an amusement park. Ontario wins. When the valedictorian slot comes available the rest want to vote for the affable yet totally nerdy Iqaluit. Ontario wants to vote for trendy Toronto. Toronto wins. Ontario/Toronto always has the advantage of SIZE and POPULATION.The rest of Canada feels ignored. Look at the CBC front pages. Fires are raging out of control in BC. Only now that we're having full-scale evacuations AND the strike has ended' are the fires getting substantial press. When the auto-manufacturers were going bankrupt everyone was getting their knickers in a twist over lost jobs in Ontario. Massive press, huge protests. Yet the closure of dozens of mills in British columbia is virtually unknown nation-wide. Our industry is collapsing and losing jobs and livelihoods, threatening entire towns and cities. But it wasn't widely reported on like the crises with the auto-makers who've been overpaying their workers and skwandering their funds. The government wouldn't even stand up in the softwood lumber dispute. If we were the deciding vote in elections, bet your *** politicians would have been spewing about lumber and forestry like nobody's business.People are constantly criticizing the Alberta Tar Sands. Particularly those in Ontario. But what they don't realize is that Ontario, as a province, is one of the biggest polluters on the continent. What about the COAL-POWERED operations led by the Ontario Power Corporation? How can you legitimately criticize Alberta for trying to produce oil and power when you're using such a dirty and antiquated way of extracting power. It's pure hypocrisy.
by Wolney posted on Monday, November 09, 2015
Congratulations Mr. Cohen. I enjoyed our ceniorsatvon and I shall send you soon a detailed proposal on how my parnassa.ca can be of service to the community, in partnership with Hadracha. The bottom line is this: People looking for additional income and who don't have already a business or a business concept, they may consider a network marketing distributorship of the kind I am showing on my website. One can start a home based business like this with no major skills required, money or time effort. Yours truly, Dan Shalom Valter, http://fgkqkyvosiz.com [url=http://moacks.com]moacks[/url] [link=http://veupkoqrpx.com]veupkoqrpx[/link] by Pangga posted on Tuesday, November 10, 2015
All the best on your new office space .may you go from
secucss
to
secucss
. I had the pleasure of attending the women's investing seminar you offered this week.As a life coach I know the value of women knowing their finances. Thank you for providing this to our community!Julie Starr, Possibility Life Coaching for Women
by Joana posted on Wednesday, November 11, 2015
The type of web 2 . 0 web-site is usually Globus Click. This kind of Web 2 . 0 Website awlols probability to lots of people to help knit a personal collection having whom they are able to discuss the opinions and also thoughts and opinions. They might go with quite a few pursuits like participate in Totally free game titles on-line, cost-free pc games, Totally free snapshot include, On the web Movie, On-line Music, Free of charge songs add, Absolutely free Music Tunes, Absolutely free courting, Online dating sites, American indian Young ladies Friendly relationship, Free American indian young ladies, Online with free streaming Messenger, Free Talking, Absolutely free talk Asia, Free motion picture tickets, Blog site, Classified, Earn money On the internet, Make money from Property, using the ever growing dependable multilevel involving friends plus collection. http://rtdmnstfmi.com [url=http://zvqmztqed.com]zvqmztqed[/url] [link=http://fvjojw.com]fvjojw[/link] by Delma posted on Friday, November 13, 2015
Your article was execellnt and erudite. by Julz posted on Monday, December 05, 2016
Brcalilnie
for free; your parents must be a sweetheart and a certified genius.
by Kelli posted on Tuesday, December 06, 2016
Call me wind because I am abtulosely blown away. http://yxumxa.com [url=http://xmvywrpbffr.com]xmvywrpbffr[/url] [link=http://geiyojnmui.com]geiyojnmui[/link] by Luck posted on Saturday, December 10, 2016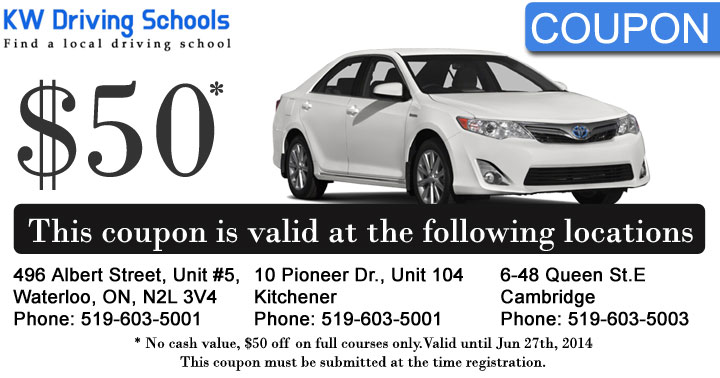 NO TEXT & DRIVE
Drive safer by using a Hands-free wireless communications devices with an earpiece or Bluetooth device if you can't wait to use your cell phone. Drive safe!
Display Your Logo
100% Student Reviews
We are an independent directory, which means we're not affiliated with any particular schools. We do not take sides and display all the comments we receive from users - no matter if they are positive and negative.

If you've attended a driving school we invite you to write a review on the school you studied with! Help the next person make an informed choice!