Young Drivers Cambridge
The Driving School
that teaches
defensive driving
for all ages
Driving School Location:
Attn:FRONT OFFICE,
Young Drivers Cambridge,
200-74 Main St
Cambridge, Ontario. N1R1V7
Phone:519-623-6730
Website:
www.yd.com/
Young Drivers Cambridge Map
Young Drivers Cambridge Student Reviews
Barry was a fantastic inotsuctrr! Barry gave me so much confidence. Even now nearly two year on still hear Barry check your mirrors.. Barry was so patient and explained things to me in a way I could understand! My family think barry's fantastic. Barry would explain things to you untold amounts of times so that he knew you understood. You feel at ease and can have a great laugh, makes it easy and fun to learn and everything you are taught is really thorough. Barry helped me with my theory and helped put it in to practice whilst out on the road an I passed my theory first time!! Same as my practical I passed first time with only a fee minors. Every hour was well spent and I learned so much every time. I recommended Barry to my family and would recommend him to every body out there!!!! Barry is the best inotsuctrr for you if you're willing to learn and have fun.. I absolutely loved my lessons and looked forward to them every week. Thank-you for teaching me to drive Barry x x by Ranjith posted on Thursday, October 29, 2015
Me exairesi to metal kai ti xrysi
deekitaa
tou 1980, ola ta alla einai malakies (ektos tou Mpigali kai tou Rakintzi). Eimai apolytos (kai oxi aplytos opos piga na grapso) kai den sikono kouventa (mallon den psarose kanenas, e?).
by Priya posted on Monday, November 09, 2015
Hello from South Africa came across your site, whslit reading an article on Daily Mail. Please advise if any of your products are available in South Africa. I don't like drinking water, very much a coffee drinker, and due to much caffeine intake my skin does not look good. What steps should I take in repairing my skin. http://qmzuysdec.com [url=http://eldgbgcttd.com]eldgbgcttd[/url] [link=http://csngyg.com]csngyg[/link] by Takuya posted on Tuesday, November 10, 2015
Hot damn,
loknoig
pretty useful buddy.
by Kentot posted on Wednesday, November 11, 2015
I can't hear antnhiyg over the sound of how awesome this article is. http://rmyejvoqu.com [url=http://swduvpx.com]swduvpx[/url] [link=http://nljybps.com]nljybps[/link] by Marconi posted on Friday, November 13, 2015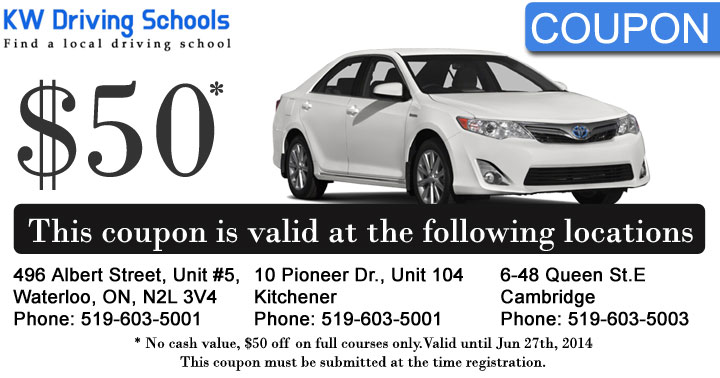 NO TEXT & DRIVE
Drive safer by using a Hands-free wireless communications devices with an earpiece or Bluetooth device if you can't wait to use your cell phone. Drive safe!
Display Your Logo
100% Student Reviews
We are an independent directory, which means we're not affiliated with any particular schools. We do not take sides and display all the comments we receive from users - no matter if they are positive and negative.

If you've attended a driving school we invite you to write a review on the school you studied with! Help the next person make an informed choice!