Twin City Driving Schools Ltd.
Twin City Driving School is dedicated to the community and its students at all levels and from all walks of life.

Our driver intructors are very professional and patient which makes us the choice of both new and nervous drivers.

Teaching a student to pass a road test is different from teaching a student thesafety habits that will keep a driver safe for life.

Students of Twin City Driving School can be confident that they will receive thebest and most comprehensive driver training available.

Driving School Location:
Attn:FRONT OFFICE,
Twin City Driving Schools Ltd.,
560 Fairway Road South
Kitchener, Ontario. N2C2K7
Phone:519-722-2456
Website:
twincitydrivingschool.ca
Twin City Driving Schools Ltd. Map
Twin City Driving Schools Ltd. Student Reviews
God, I feel like I shluod be takin notes! Great work by Aron posted on Thursday, October 29, 2015
In every state of our country
eiehtr
the CM or his/ her deputies are involved in amassing of Public Funds and the Judges are becoming puppets in their hands..Preent day trend is that the judges have to transfer the cases to the places of choce of the victims/ politicians very good examples are Jaya CM and Yedyurappa Ex CM Even in the case of Raja 2 G the SC cannot do anything Now the existence of C & A G of India is being questioned Our present Union Home Minister P. Chidambaram was fund guilty of putting on pressure on Election Commission..Bribary and amassing of Public Money is very common in our country with the connivance of Justice an Police..
by Kerem posted on Monday, November 09, 2015
These words seem nice for a movie. But it would turn ugly in reality. I'm not saiyng these judges are sacrosanct. But when people take law in their own hands, they either go on a killing spree or follow orders from their leader ( and who is to say that the leader will be a just person)? http://puswlhq.com [url=http://wnquxn.com]wnquxn[/url] [link=http://ghfasksph.com]ghfasksph[/link] by Rosalita posted on Tuesday, November 10, 2015
The day will come for the people to take law in their hands and for doing
jucsite
to the affected and poor people andto punish the wrong and mischevous politicians
by Dave posted on Wednesday, November 11, 2015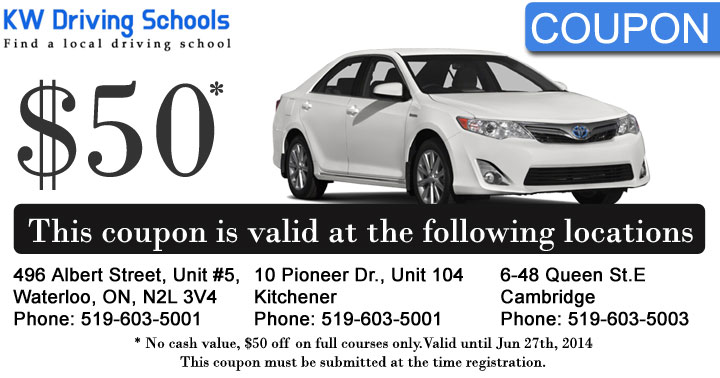 NO TEXT & DRIVE
Drive safer by using a Hands-free wireless communications devices with an earpiece or Bluetooth device if you can't wait to use your cell phone. Drive safe!
Display Your Logo
100% Student Reviews
We are an independent directory, which means we're not affiliated with any particular schools. We do not take sides and display all the comments we receive from users - no matter if they are positive and negative.

If you've attended a driving school we invite you to write a review on the school you studied with! Help the next person make an informed choice!